Certified Building Science specialists with safety as our primary goal.

Let us help make your home more comfortable, durable, safe and efficient using our knowledge base

gained from over 60 years in the Building Industry.
Conveniently located on Long Island in Suffolk County, N.Y.
 

HERS Ratings Certified

(Home Energy Rating System)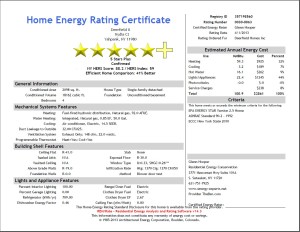 RESNET Certified- We can help you choose and capitalize on low cost energy saving measures using a Hers Rating. Have your new home meet the 2016 New York state energy code, Energy Star Version 3 or meet a town mandated hers index.

ACCA Trained
Manual J 8th Ed heating and cooling load calculations
We provide MJ 8th (Heating and cooing load calculations), Manual D (Duct work design) and Manual S (Equipment selection verification) second to none ! Get it done the right way, the first time, by the person who teaches everyone else…
Verify proper sizing
Ensure proper distribution.
Ensure optimal comfort and efficiency
We proudly use ACCA approved, Elite Soft RHVAC to produce reports that are second to none.
Buy Now! or contact us for a quote.
Elite Soft RHVAC training

.

We have trained hundreds of HVAC contractors and Utility Partners from California to Long Island in a class room environment on how to use RHVAC and create accurate MJ8 load calculations. Contact us to see when there is a class near you.
We offer many services.
For a complete listing see our services page.